The René Moawad Foundation inaugurated its annual Christmas event, 'Christmas Village 2017'. Organised under the auspices of Mrs Marielle Michel Moawad, this year's festive village is taking place at the St. John the Baptist Church square for 4 days from 19th to 23rd December under the theme 'Live Love Zgharta', filling the place with love, joy and peace.
Mrs Moawad gave a welcoming speech on the occasion, in which she said: "I am very pleased that I am meeting all of you today, and that we can share together the happy festive times of Christmas, the biggest holiday of the year. Zgharta-Zawiyat is in our hearts; it deserves these days of joy and festivities. The church's square is traditionally the place of meeting, of interactions and of bonding with others.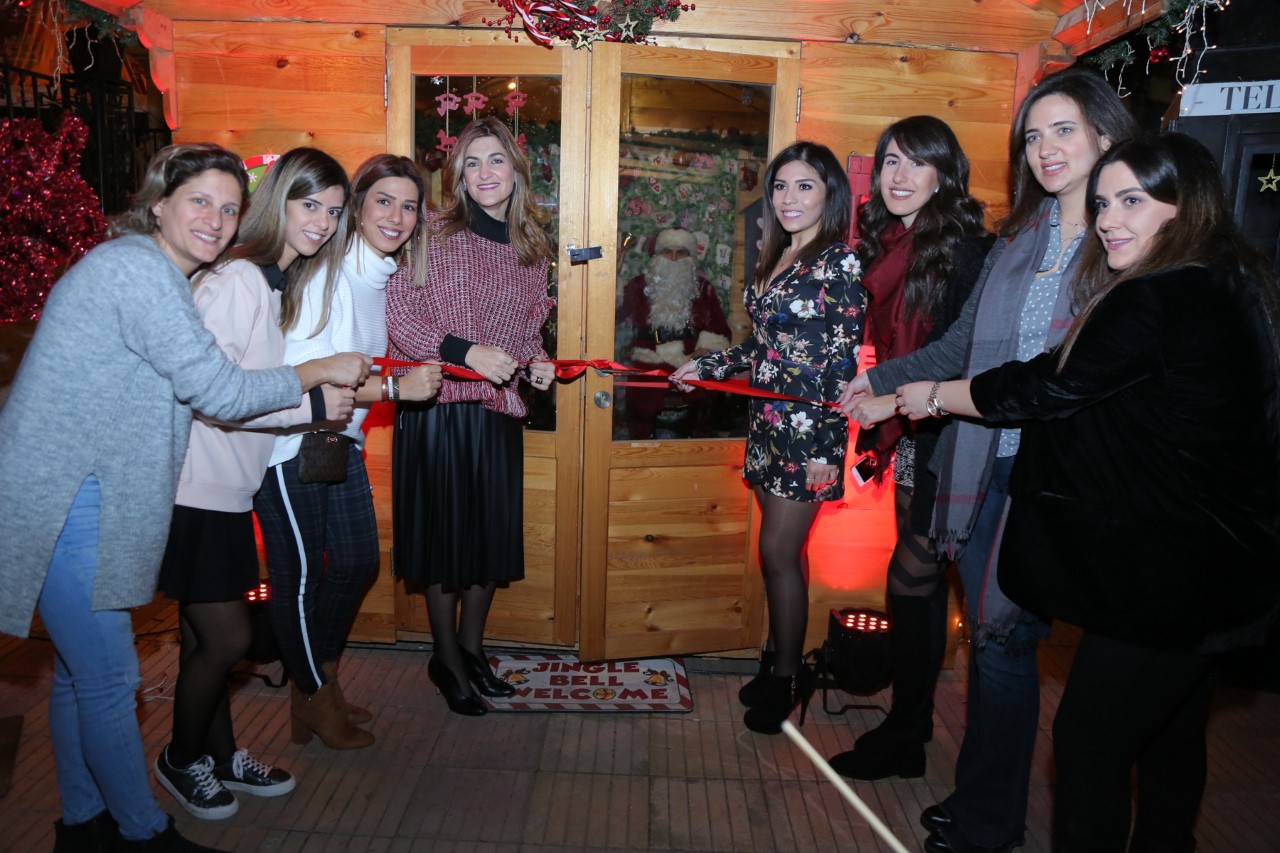 Personally, I cannot fully feel the joy that Christmas brings, without us holding our now traditional 'Christmas Village' at the heart of our much loved Zgharta. Our only goal is for each person living in our region to feel happy during these holidays, despite the worries and struggles that keep increasing in our lives. We believe that Christmas is the holiday of hope and new beginnings."
Moawad expressed the wish that the coming days bring health, joy and hope to all, and carry stability and a feeling of safety for Lebanon. Concluding her speech, she presented her greetings, saying: "May Zgharta-Zawiyat remain a place for happy and joyful Christmas moments. I wish you all Merry Christmas and a Happy New Year!"
After the launching, Mrs Moawad walked around the village, visiting the decorated wooden houses and exhibits that display handicraft products, special creative festive items, and reasonably priced Christmas gifts. She then inaugurated the 'Santa Claus House' inviting the children present to start taking their personalized photos with Santa.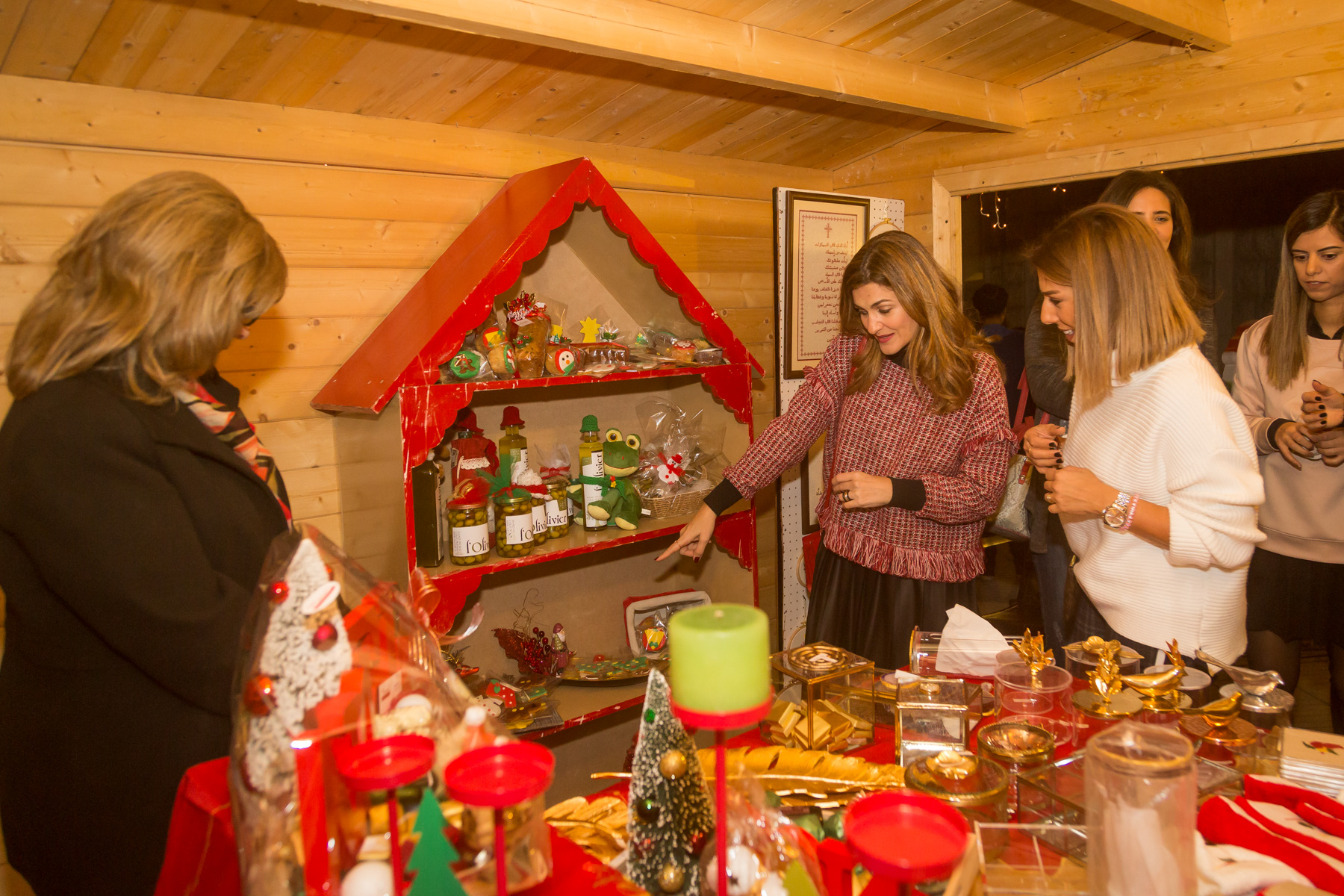 The events of the day included the dance performance "Pole Nord" staged by Ghinwa, which brought great joy in the hearts of all the children present and was followed by a selection of Christmas songs and carols sang by Anthony and Pamela Maaraoui in various languages.
For the 4 days of the village, the Food Market will be open from 5pm till midnight, offering to the visitors the opportunity to taste a large variety of foods and sweets available at the kiosks held by some of the most renowned Lebanese and international restaurants.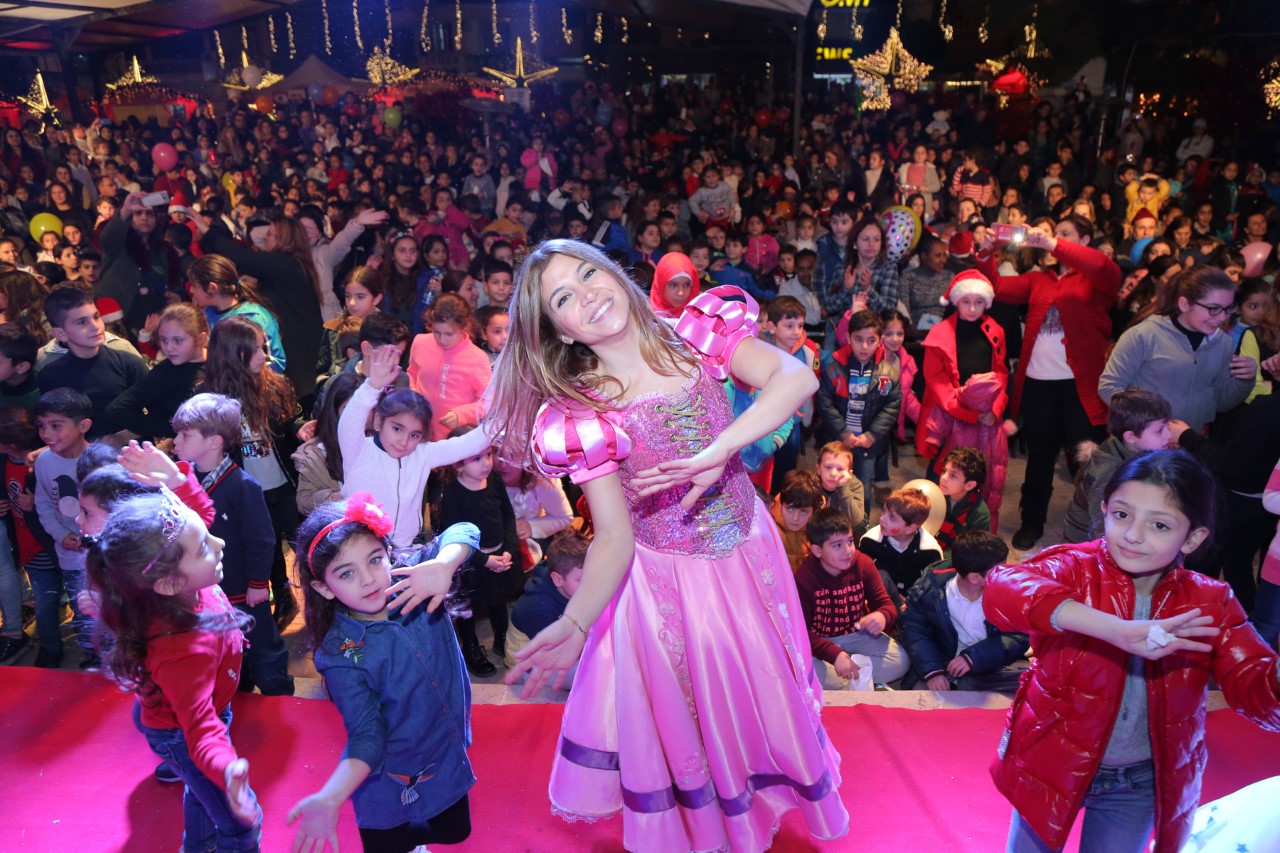 The 'Christmas Village 2017' daily schedule is as follows:
On Wednesday 20th December, at 8pm: A Christmas recital and musical performance by artists Abeer Nehmé and George Nehmé.
On Thursday 21st December, at 6.30pm: A Christmas performance by the "Ecole d'Art et de Musique" band.
On Friday 22nd December, at 8pm: A singing performance by Mia Haddad and her band.
Note: The entrance to the village is free and open for all.