Head of the Independence Movement Michel Moawad urged Sunday Lebanese parties across the political spectrum to facilitate the election of a president rather than debate the prerogatives of the Cabinet in the context of a presidential vacuum.
"In Lebanon, we lack a state, a president and constitutional institutions as demonstrated by the 10-month long presidential vacuum," Moawad told Lebanese expatriates during a news conference held at Our Lady of Lebanon church hall in Sydney.
Moawad argued that political parties should engage in dialogue to elect a president rather than pursue the ongoing debate over the Cabinet's work mechanism.
"Political factions shouldn't be having discussions over the prerogatives of the Cabinet in the first place. Instead, they should have elected a president," Moawad said.
He added that lawmakers should assume their responsibilities particularly under the difficult security circumstances that the region and Lebanon is facing.
"What if, god forbid, Prime Minister Tamam Salam suffers from an accident. The government will enter caretaker mode and since there is no president to nominate a new prime minister, Lebanon will effectively be without an executive branch. What will happen then?" Moawad asked.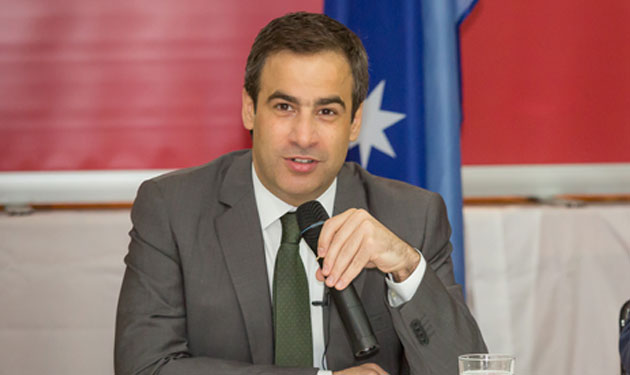 Blaming the presidential vacuum on lawmakers who continue to boycott parliament sessions, Moawad argued that the quorum for the election of a new president is defined in the constitution as an absolute majority.
"A two-thirds quorum blocks the election of a president and invites foreign meddling into Lebanese affairs," he said, calling on his allies in the March 14 coalition to reject the two-thirds quorum condition and seek the implementation of the constitution.
In addition to the risks that the presidential vacuum poses, Lebanon is facing rising terrorist threats in a region engulfed by sectarian conflicts, Moawad said.
"History has taught us that extremism breeds extremism. Therefore, we cannot confront Sunni extremism by supporting Shiite extremism or dictatorship," he said, urging Christians to forge a strong partnership with moderate Muslims.
Moawad added that only a strong state that embraces the values of freedom, democracy and plurality can protect Lebanon from extremism, stressing that it is responsibility of the international community to preserve Lebanon as a model of coexistence in the region.
"History has taught us that dragging Lebanon into regional conflicts through the proliferation of illegitimate weapons and the participation of some Lebanese parties in the ongoing Syrian conflict will bring destruction upon the country," Moawad said.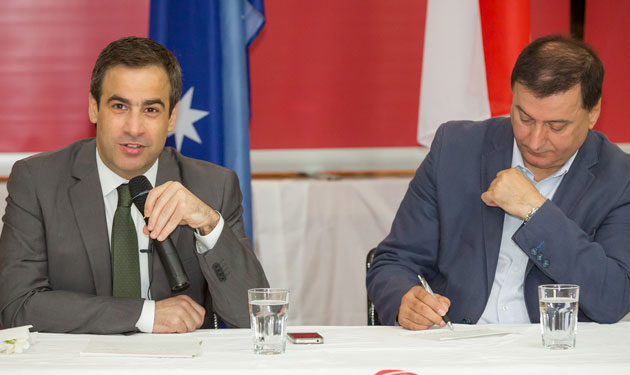 The Independence Movement leader also rejected attempts to implicate the Lebanese Army in conflicts outside Lebanese territory.
"All Lebanese factions should agree that the rules of engagement entail defending Lebanon's sovereignty and preventing terrorists from entering our borders rather than implicating the Lebanese army into regional conflicts against the best interest of the Lebanese," Moawad said.