Independence Movement leader Michel Moawad paid condolences Friday to the head of the Alawite Islamic Council Sheikh Assad Assi for the death of nine residents of Jabal Mohsen neighborhood that was hit by a suicide attack earlier this month.
"We are here to pay tribute to the martyrs who died in the terrorist attack that targeted Jabal Mohsen. This is an attempt to spark strife among the residents of the same city," Moawad said following his meeting with Assi.
Assi thanked Moawad for his support and praised security forces for arresting the perpetrators behind the attack.
"We will not be dragged into sectarian conflict nor will we fight each other in Tripoli," Assi said.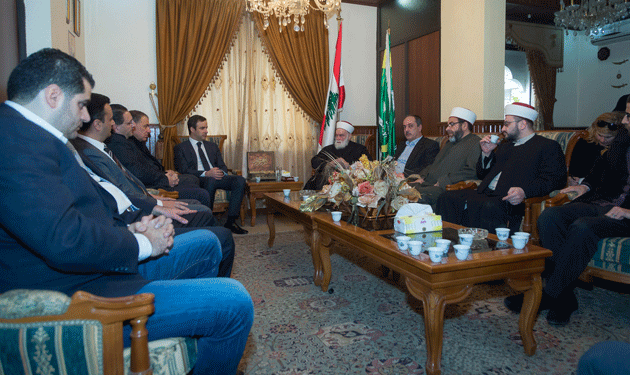 Moawad urged solidarity among all Tripoli factions, saying the Lebanese should rally behind state institutions in a bid to confront all forms of terrorism and attempts to spark strife.
"It is time for us to unite against all forms of terrorism and rally behind the Lebanese state and its legitimate institutions," he said. "Only the state and its institutions can protect us," Moawad added.